The place is situated in a historic tenement in the centre of Leszno at 30 Słowiańska Street. The restored building has in its offer: 17 high-standard rooms with bathrooms, a restaurant, an outdoor patio and a car park.
The location is our biggest advantage as the hotel is situated close to the main square of Leszno as well as the bus and the train station. Słowiańska Street is one of the main and best-known streets in Leszno. The so-called 'pedestrian zone' is teeming with life and offers a lot of opportunities.
We offer apartments of the highest standard, which are one of their kind in Leszno.
Cosy atmosphere, high-quality materials, care for details, skilled staff and ideal location are a perfect choice for work, relaxation and sightseeing.
The offer
Please find below our offer
Our apartments and rooms are a perfect choice for both business and holiday journeys.
All the rooms are well-equipped. In every room there is a safe, an LCD TV, a fridge with snacks and drinks, an electric kettle as well as tea and coffee making facilities. We offer 17 comfortable rooms with bathrooms of the highest standard.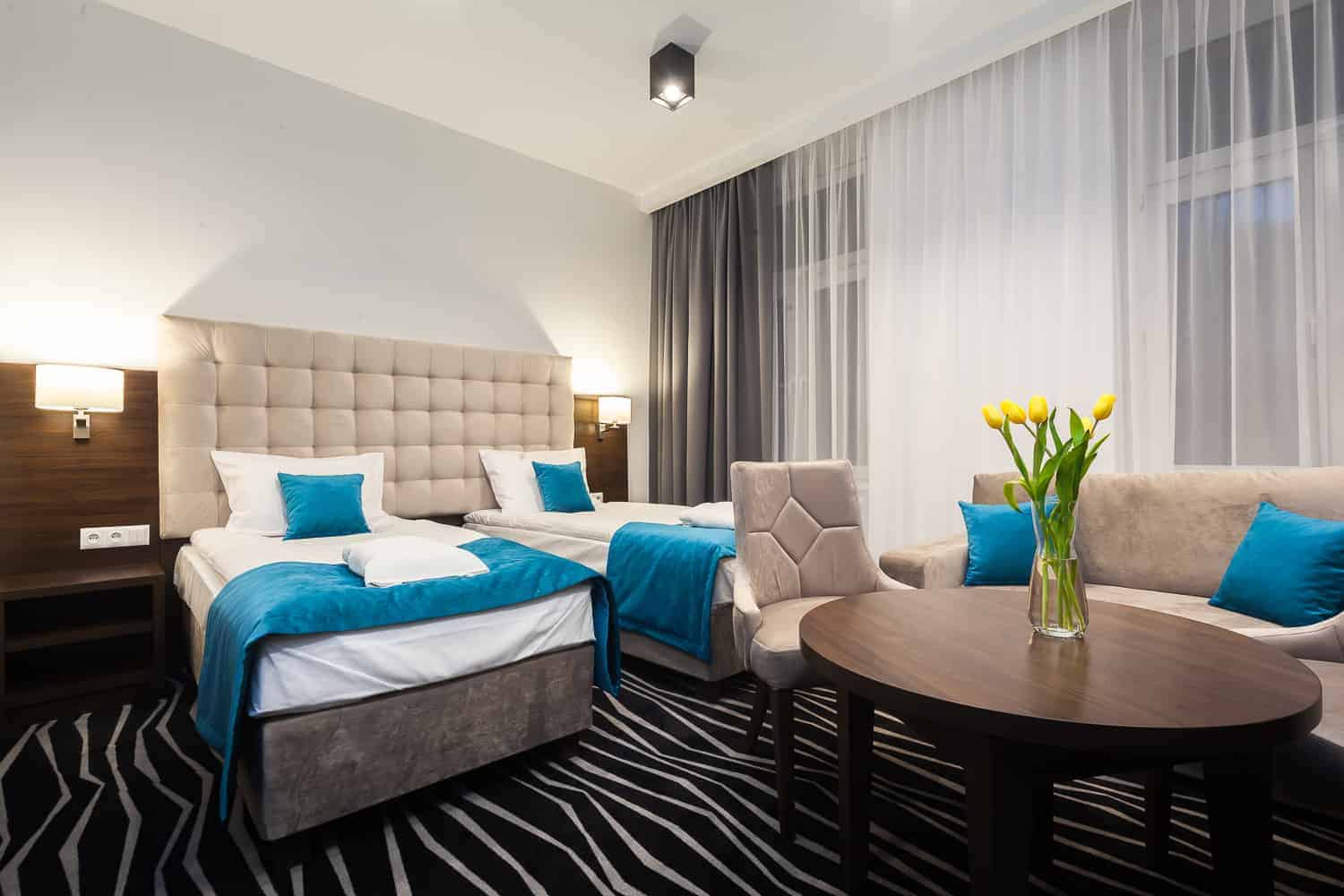 Stało się! Nasza restauracja jest już czynna. Stworzyliśmy dla Państwa wyjątkowe miejsce, w którym można nie tylko dobrze zjeść, ale także przyjemnie spędzić czas.
Więcej informacji wkrótce.
Od chwili otwarcia restauracji No1 Lunch Pub mogą Państwo wraz z nami urządzić wszelkiego rodzaju imprezy o charakterze okolicznościowym.
Więcej informacji wkrótce.
Do you need to book a room?
Are you interested in organising an event at N°1 Bed & breakfast?
Contact us now. We will provide you with all the necessary information.
PHOTO GALLERY
See photos from our gallery.
© 2018 No1 Bed & Breakfast. All rights reserved. Wszelkie prawa zastrzeżone.